To start an eCommerce business is definitely not an easy task and every beginner needs a great eCommerce marketing strategy.

In order to help, we've reached out to a lot of people who are experts when it comes to eCommerce. What we asked from them is to share their favorite strategies that would help any eCommerce beginner to get started.

Of course, this roundup is an amazing read not just for beginners, and anyone could benefit from the following strategies. These experts are successful and masterful at what they do, so ensure you don't miss out on their best tips!
01. Ryan Biddulph
Ryan Biddulph helps you become a successful blogger at Blogging From Paradise.
Far and away, blogging is my favorite strategy because people buy from your eCommerce store when they trust you, when they trust your advice and when they buy into your expertise.

Running a well-stocked, valuable, respected WordPress dot org blog is the simplest way to prove you know your stuff, via free content. People read your posts, see you know your niche, and since they trust the freemium they buy into the premium. How simple, right?

Owning your domain and hosting and sharing valuable content via blog posts, videos and podcasts is a beginner entrepreneur's dream because you position yourself to make sales earlier in your career versus folks who do not create valued content. Show off your stuff for free. Gain trust. Make sales.
02. Elijah Masek-Kelly
Elijah Masek-Kelly is Co-Founder of PowerfulOutreach.com, and SVP at Article-Writing.Co and Get-Social-Leads.com. He specializes in helping small businesses put together comprehensive content marketing plans and generate leads!
E-Commerce beginners can get a jump start on their business with some simple blogger outreach! There are tons of bloggers out there who are willing to do a lot for a sample 😉

It's easy! Try this:

1) Find bloggers who cover products/niches related to your business
2) Find their contact info (usually right on their website!)
3) Send them a pitch to find collaboration opportunities, sponsored posts, product reviews, or even social media shout outs!

This is a great way to get in front of new audiences, boost online presence, and build backlinks to your site!

Word of caution! Always be clear on your expectations with bloggers and make sure to analyze the site before sending any samples their way!
03. Jack
Founder of topgrowthmarketing.com agency and Co-Founder of marketing software products like vyper.io and hyax.com
Set up dynamic product retargeting ads. These ads generated the highest ROAS (return on ad spend) for the least amount of effort. You can do this via an app or even set it up pretty easily with the Facebook guidelines.

Once you have that set up you will just need traffic. Running a giveaway or contest with an app like VYPER to get people visiting your site, referring others and sharing your social content.
04. Janice Wald
Janice Wald is an author, speaker, freelance writer, blogger, blogging coach, and blogging judge. Mostly Blogging was nominated for 2019 Best Marketing Blog. Wald published ALL THE INSTAGRAM TIPS AND TRICKS YOU NEED TO KNOW available on Amazon. Follow her to https://mostlyblogging.com for more marketing tips.
I believe search engine marketing is the most effective marketing strategy. Therefore, I'd recommend SEM for anyone especially people whose livelihood depends on earning income from eCommerce.

If you can get visibility in Google's Search Engine Results Pages (SERPs), you can continue to make income for years to come since that's how long many posts rank on Google.

Getting this visibility is actually easy.

1. Do your keyword research. Find a product people search for information about. Keyword tools like Ubersuggest and KWFinder can help you with this. You want to find a keyword or keyword phrase with a high monthly search and an easy difficulty level. Optimize your post with this keyword.

2. Make sure you do competitive analysis to ensure you'll beat your competitors online. I recommend using the free MozBar which will give you unlimited queries into your competitors' Domain Authority ranking. Make sure your DA is higher than their DA. Here is more information and a downloadable link for the MozBar: https://www.mostlyblogging.com/mozbar/.

3. Google your headline. Make sure your number of tips beats the highest number of tips on Google's Page 1 for the keyword.

4. Make sure your post is detailed, at least 2,000 words. Google likes to give visibility to indepth content.
05. David Leonhardt
David runs THGM Writing Services, helping people write their books and screenplays, press releases and blog posts, reports and speeches.
When you first jump into eCommerce, you have to distinguish yourself. Unlike brick and mortar stores, you are competing against every other eCommerce store in your niche around the globe. So whatever strategy you employ, you need to be hyper creative and hyper original.

My top pick for strategy would be blogger outreach, both paid and free. And if you are hyper creative, you will probably interest more free blogger review opportunities. For instance, if you have a mascot, you can photoshop an image of the mascot with an image of the blogger for them to publish.

Or, create an image of the packaged product with "As seen in [name of blog]" to personalize the product for the blogger.

Whatever creative approach you take, make sure you stand out from you competitors and from anything that blog's readers have ever seen before.
06. Raelyn Tan
Raelyn is a blogging and digital marketing strategist at raelyntan.com. She serves a community of over 50,000 online entrepreneurs.
I would highly recommend contacting relevant influencers in your niche and offering your product to them. If your product is something unique and special, it will have no problems attracting attention. Influencers are a great way to get your product in front of eyeballs without spending money because they already have an existing community.

As a beginner, you are bootstrapping – spending huge amounts of money on advertising without validating your product offer first will not be the smartest thing to do. Instead, you want to explore alternative methods of getting customers at a low-cost.

Make sure to save any social media shout outs you get so that you can use them as testimonials for your store!
07. Brian Liang
Brian Liang is the founder of My Baby Shower Favors and Small Business Ideas Blog, where he shares business tips and experiments with digital and content marketing techniques.
For e-commerce, focus on whatever tactic can get you sales fastest. For instance, content marketing and SEO take a really long time but FB ads or launching on Amazon can allow you to start getting you the cash flow you need to invest in long term marketing tactics.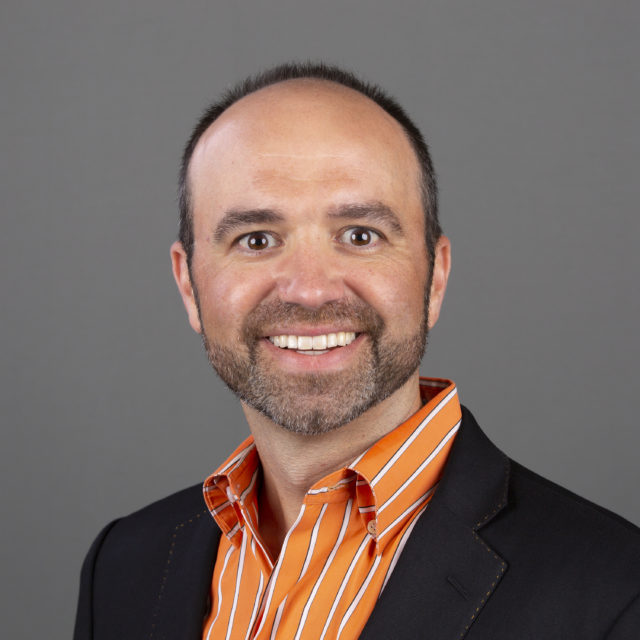 08. Joe Pulizzi
Joe is the founder of Content Marketing Institute, Content Marketing World and and author of five books including Content Inc. and Epic Content Marketing.
An important long-term strategy is to continually offer something of value outside the product or service you are trying to sell online. This could look like a blog or a podcast or an newsletter…something that revolves around your product but isn't at all salesy. Done right, this will help you build a loyal audience over time.

Why is this important? Because most of the people you are targeting will not be ready to buy at that one moment, but probably will in the future. Your amazing content will help you build a relationship with them, and if done right, they'll buy from you at a later time.

Just make sure you deliver something consistent, valuable and unique.
09. James McAllister
James McAllister is the owner of JamesMcAllisterOnline.com, where he shares tips that have helped his companies sell hundreds of thousands of units online.

With over 6,000 students, he is the creator of several best-selling training programs for entrepreneurs, covering topics such as blogging, email marketing, and building a successful mindset.
I'm a huge fan of running influencer marketing campaigns, especially for entrepreneurs who are just launching their stores.

When you're just starting out, nobody knows you. You have no reviews, nobody to back up the claims on your sales pages, and potential customers may not trust you – even if they want to buy.

Influencer marketing campaigns allow you to bypass this hurdle. Instead of relying on the trust of your own website and brand, you get to leverage the influencer's trust and connect with large audiences straight away. People don't have to trust you, because they trust the influencer recommending your product. This is a great way to get those initial sales and reviews.

At the same time, influencer marketing is incredibly cheap to carry out, as many influencers severely underprice themselves. Many are happy to only receive your products with no additional compensation, and your products should cost you well below their full retail value.

Although it takes a bit of work to find and connect with the influencers, the rewards are too great to pass up. Even with a very small budget, brands in practically every industry can get their stores off to a great start by partaking in influencer marketing campaigns.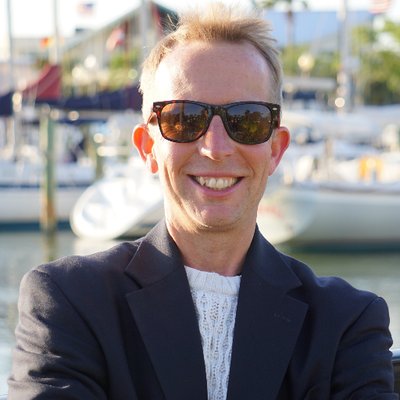 10. Michael Kawula
Dad, Husband, Entrepreneur & Head of Growth at FlipSimpli
Here's how to create a killer marketing strategy that is guaranteed to perform in under 21-Days. This will work for any eCommerce beginner or pro. I want you to go out and reverse engineer what the top performers are doing in your space. Identify 5-10 businesses that are really crushing it in your niche (not just those claiming to but those who are truly doing business).

Now go signup for whatever they're giving away on their website and if you have the money, make a purchase from them also. When you get their first email, create a rule in your email to have it skip your inbox and go directly into a folder titled Research. Also have a sub-folder for each of the 5-10 businesses nestled under that research folder.

Now go look at their library of ads they're running on Facebook (you can now view any businesses Facebook ads by simply visiting their page and going to their library of ads). I like to copy them all to a Trello board and create a separate row for each business. Now at the end of 21-days (or 14) go to each of their sub-folders and look at all the emails they've sent you.

What's the first email from each of the 5-10 businesses? They're the top businesses for a reason and have already spent money A/B testing work works and what doesn't. Copy them (in your own unique voice). Do the same for the second, third and subsequent emails. Study how frequently they're sending emails, the subject lines, the length, the ask, the offer and everything.

You want to be a student of what the pros are doing and model (copy) it for your business. Within 21-days max, you'll have a marketing strategy that is bullet proof (guaranteed).

One last thought is during those 21-days, create a list of your Dream 100 partners (this is from the late Chet Holmes) who already have your customers ear. Bloggers, podcasters, authors, the media, DJ's and anyone with a large audience. Become their best friend (stalk them). These are the individuals long-term that can make your business $8-Figures plus!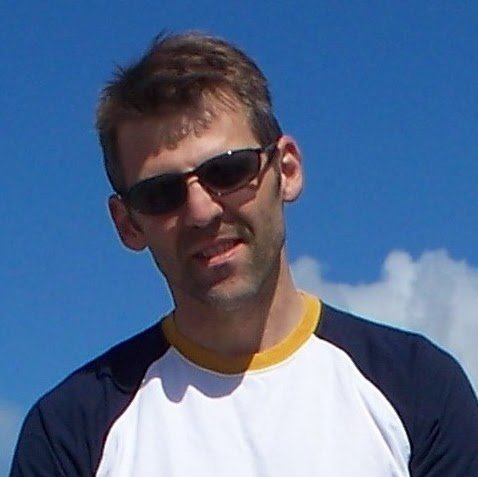 11. Mike Novak
Mike Novak is an SEO expert and growth consultant who helps small and mid-size businesses generate more leads, sales and grow revenue online. He offers expert advice on growing your company the right way, increase your company's productivity and improve business operations.
1. SEO and content marketing

Many if not most ecommerce businesses that are just starting out often struggle with limited marketing budget. Content marketing—together with SEO—, is an affordable tactic that can generate long-term, sustainable results. Another reason is that with how saturated the ecommerce environment is, online presence is very important. Getting ranked on the first page of Google— and even better if you are ranked on the top 3 results—, is a major boost on your online credibility. So, plan a strong content marketing game, and target relevant keywords according to your niche. Optimize your product descriptions so that it's unique and engaging for human audience, while also targeting the right keywords.

2. Remarketing

Remarketing is technically showing your display advertising to those who have visited your site. Most display ad publishers and most prominently Google Ads and Facebook Ads offer remarketing, making it a viable way to increase the effectiveness of your advertising efforts by targeting the people more likely to convert.

However, Google Ads recently offered fairly underused remarketing features to target people who visited other sites—including your competitor's, very important—, and those who searched for certain keywords—essentially a more affordable version of paid search ads. These can be very cost-effective ways to generate more leads, which is often the key challenge for any ecommerce businesses.
12. Paul Teitelman
Paul is an acclaimed SEO expert who specializes in affordable, organic, and ethical link building & SEO services. He has over 10 years of online experience helping dozens of Fortune 500 brands, as well as hundreds of small-to-midsize businesses.
Mobile speed and user experience have never been more important. Google has shifted to mobile-first-indexing, so we all need to shift towards mobile-first planning. This is particularly important in the world of ecomm, where any friction at all can cost you the sale.
13. Craig Campbell
Craig Campbell is a UK based SEO consultant with over 17 years experience, a regular speaker at Digital Marketing events all over the world.
Make sure you choose the right platform, so many people end up using obscure non SEO friendly platforms which will have an impact on your marketing ability going forward. Some are good off the shelf platforms, but not always SEO friendly, so I would recommend that you choose wisely as it can cost you a lot in the long run.

Things like no indexing product variations, site speed, custom URLs over some random search strings made up by the software are all things you must be able to do in my opinion.

Woo-commerce is my personal favourite for a small e-commerce site for beginners as you can host it wherever you want, and you have full access to the server, source code and can have the website SEO friendly and it is also a cost effective option.
14. Jimmy Rodriguez
Jimmy Rodriguez is the COO & Co-founder of 3dcart, an ecommerce platform for startups. As an e-commerce authority, he's focused on helping internet retailers succeed online by developing strategies, actionable plans and customer experiences that grow and improve performance.
When first launching your eCommerce business, a key marketing strategy is establishing relationships. Identify key players in your industry that could mutually benefit from working with you. A good place to start would be the services you use, customers, influences and even competitors.

Reach out and offer them collaboration opportunities, from featuring them on your website, exchanging blog posts and promoting each other in social media; to giving them an exclusive promotion to refer clients to your business in exchange for a commission.
15. Robin Khokhar
A blogger and Entrepreneur who loves sharing tips and tricks about online marketing and SEO.
These days I am using Social media marketing for selling products. The best Sites that are working for me are Instagram and Facebook. And I also Consider it to be one of the best strategies for the eCommerce even with the very low budget. And secondly, we can go for email marketing and SEO for some slow results, Depending on the budget that a beginner has.
16. M Imran Nazish
Blogger, Webmaster, SEO, Web Hosting and VPN reviewer, and Technical analyzer at MyTipsHub.com, ImranNazish.com & dozens of other sites.
Beginners aiming to start an eCommerce store should consider multiple things, including site speed, responsiveness, and secure checkout process. No one, especially in this era, likes a slow loading website and annoying store layout. Keep your eCommerce store simple and user friendly to provide best possible "purchasing" experience.

Another strategy to increase your sales is set your profit margin as low as possible; it helps build a solid customer base. When you have thousands of customers on board, you can easily make more profit in the long run.

In a nutshell:

1) Choose all-screen responsive store theme
2) Optimize for fast loading speed
3) Avoid unnecessary stuff
4) Keep your profit margin low
5) Initially, try to build a solid customer base and market them later
6) Send newsletters about new products, discount, and promotions
7) Provide multiple payment methods
8) Install SSL as soon as possible for secure transactions and users security

These are some essential things you should follow strictly to make your online journey successful.
17. Nooria Khan
I am a Content Marketer Executive at SIA Enterprises – a boutique marketing agency focussed on helping grow startups and SMEs of USA and UK.
KNOW YOUR 'WHY'?

Simon Sinek, a bestselling author, has developed what he calls the "Golden Circle." which consists of

> Why – This is the core belief of the business. It's why the business exists.

> How – the business fulfills that core belief.

> What – the company does to fulfill that core belief.

IMAGE: http://bit.ly/Business-why

Remember no matter what your marketing strategy is going to be, always incorporate "why" into your marketing strategy.

So the next time you're writing an email to your prospects, a blog post, or a landing page, start your writing with "why."

> Why should this person buy this?
> Why should they buy from me?
> Why should they buy at a particular time?

When people believe in your 'why', they're more than a lead or customer. They're an evangelist.
18. Mathias Ahlgren
Mathias is a search engine and affiliate marketer from Australia who has worked for some of Australia's largest ecommerce retailers.
Launching an ecommerce site is just half the job done, the other half is to get traffic (i.e. potential customers) to your site. Paid search ads and paid social ads are both good options but the most ROI driven traffic source is undoubtedly organic search (SEO) traffic.

My favourite favorite marketing strategy is to focus on SEO. SEO traffic is free, but your ecommerce site has to earn the traffic. If you do it right then SEO traffic will become your most valuable source of traffic.

So what are the important areas of your site to optimize? Google rewards ecommerce sites that are fast loading and mobile friendly. Those are the most haves, and Google have confirmed those as important ranking factors. You should also pay close attention to and optimize your category pages, make sure that category pages have keyword targeted metadata and body texts.

Finally, spend a lot of time optimizing your product pages. Copying and pasting manufacturers product descriptions is a big no-no. You should write unique and compelling product descriptions for every product you sell. Your product pages are where the magic should happen. So make sure your products are well optimized and worth buying.
19. Chloe Thomas
Host of the eCommerce MasterPlan Podcast, author of the bestseller 'eCommerce Marketing', all round eCommerce marketing problem solver.
Put an email capture pop up sign up on your website and send those who sign up a welcome campaign. It gives you a second chance to convert the people who come to your site, but decide not to buy. That means you're more likely to make a return on all the traffic you're driving to the site with your marketing.

They might buy, they might sign up to your emails. Then you use the Welcome campaign to turn them into buyers – explain who you are, what you do, why they should trust you and buy from you. By capturing the emails you're getting a better return from all the marketing effort you were already doing.
20. Lorraine Reguly
Lorraine Reguly is an author and English teacher who is now a freelance editor, blogger, and entrepreneur. Her life journey is motivational and inspirational. Lorraine's book, FROM NOPE TO HOPE, is designed to help anyone who wishes to lead a happier life. It contains a built-in workbook and is available on Amazon.

Lorraine offers 4 different services through her business, Wording Well, including writing/blogging, editing, and consulting/coaching/mentoring. She also helps others become published authors!
Leverage Pinterest traffic by creating captivating images to pin to Pinterest. Pin them to your own boards. Also, join group boards that are relevant to your niche and pin your images there. Enable rich pins, too. You will get more traffic from Pinterest than you will from organic Google searches if you do this!
21. Chris Makara
Since 2003, Chris Makara has developed a broad digital marketing background with a focus on SEO, Social Media, Automation and Analytics. He is the founder of Bulkly, a social media automation tool for individuals and small businesses. Feel free to find him on LinkedIn or Twitter.
One of my favorite eCommerce marketing strategies is remarketing to abandoned carts. No matter how good your UX, website copy, and pricing are you'll no doubt experience some sort of cart abandonment.

If you're not familiar with the term, it happens when someone adds an item to their cart, but they don't complete the purchase.

And sometimes it takes just a little nudge to help push them to complete the order. Best of all, it is usually pretty cheap to remarket to these website visitors.

If you don't have a budget to remarket, another great tip is to use an exit popup on the checkout page that offers up a discount to complete the purchase.
22. Vijay Chelakkat
Vijay is the founder of ELEXtensions.com & LearnWoo.com, in charge of Business Development & Marketing. He is passionate about product development and solving various problems that ecommerce customers face. He is a connoisseur of food and likes to travel, go for long drives, and spend time with his family & friends.
As the founder of a software product company, selling WordPress and WooCommerce extensions, I have made tremendous use of content marketing. One of the greatest potential of content marketing is that you can create awareness of a product and at the same time educate the audience on a technology.

This is never an easy or quick process in my experience. We had to invest considerable time in building the content before it could bring in significant results for the store. If you are looking for quick results, you can try out certain other marketing strategies along with content marketing efforts.

These options include advertising, email marketing, social media marketing, collaboration with influencers, etc. To simplify, my advice to beginners is to focus on content marketing for long term results and try a combination of strategies for quick results.
23. Maddy Osman
Maddy Osman is an SEO Content Strategist who works with clients like AAA, Automattic, Kinsta, and Sprout Social. Her background in WordPress web design contributes to a well-rounded understanding of SEO and how to connect brands to relevant search prospects.
Test things — everything that you think can be impacting conversions — early and often. When it comes to understanding how your store is perceived, it's useful to seek input from unbiased third parties.

Hiring user testers from platforms like Fiverr is a cost-effective way to suss out issues before they become long-term problems. You may be surprised to see how other people interact with page elements and make sense of your content!
24. Andy Crestodina
Andy Crestodina is a co-founder and Chief Marketing Officer of Orbit Media, an award-winning 38-person digital agency in Chicago.
Pretend your are your audience, take out your phone and go to Google. Search for your product. What do you see? Now go to your homepage. Click to go to the product. Was it easy to find? Now literally buy the product. Was it easy to check out?

Usability is empathy. Pretend you are your visitor and you'll learn a lot, especially if you start from the beginning. Better yet, hand your phone to the person next to you and watch them go through this exercise. And best of all, do it with 10 different people.

Once you're done, the very next marketing action you take is very likely to increase sales…
25. Maria Kosukhina
Content Marketer @Wave.video
When you start a new journey, for example, your new eCommerce business, you are likely to be very excited but might be looking for a helping hand.

This is exactly what happens to your future customers at the beginning of the so-called 'customer journey'. Thus, the best strategy to stick to from the get-go is to become your customers' best friend throughout this way and even after.

To make it happen, consider two things:

1. Make customer journey a breeze. Create a relaxed shopping environment with a crystal-clear buying process: it should take no more than 3 clicks to get to the product page from somewhere else. And don't make people jump from one place to another. Integrate the shopping platform to your website to have everything in one place.

2. Give it a personal touch. eCommerce is primarily about accompanying a great product with excellent client service. Meanwhile, it's important to build genuinely warm relationships with your customers: tell more about yourself, share advice and entertain them. In this regard, videos might come in very handy, as they give a personal touch to communication.

When people enjoy both buying experience and communication, they are likely to come back and bring their friends to your online store.
26. Srish Agrawal
Srish Agrawal is a Corporate Branding & Internet Marketing Strategist, an Angel Investor, Speaker, and the Founder & CEO of A1 Future.
The world around us is going digital, and the number of e-commerce sellers is ever increasing. Thus, it's challenging for an e-commerce beginner to face competition with his marketing efforts. According to me, there is no one best strategy that will be sufficient to meet your goals. You need to keep adapting to trends and modify your plan according to it.

For the starters, you can go with a marketing plan. Here are a few pointers that I think might help you:

– Every industry has a benchmark, and so does the eCommerce industry. Set your goals as per your industry standards. For example, you can monitor – website visits, click-through rates, conversion rates, and customer acquisition cost. Once obtained, you can compare it with your competitors.

– Take one step at a time. There are several paths you can follow but go one by one. Try some and see what works best for you.

– Keep in mind that your marketing will not stop with a sale. Once you have a customer, make sure to engage with them, and nurture your leads.

2019 will prove to be a competitive year, especially for the e-commerce segment. Roll up your sleeves and get set sell!
27. Robbie Richards
Robbie Richards is the author of robbierichards.com and Marketing Director at Virayo, a B2B search marketing agency.
Retargeting: Over 90% of the people that visit your website are not going to take the desired action. i.e. subscribe or buy. A lot of marketers make the mistake of letting these "warm" visitors (they have already expressed an interest in your product) slip through the cracks. This is a HUGE mistake!

Before your site even goes live you should ensure you have retargeting enabled in Google Analytics and the facebook pixel added. There are countless ways to build audiences, but the simplest way to get started is to create an audience of all the people visiting specific product pages or categories but NOT converting. You can then target these people with a discount offer on FB and/or Google Display to bring them back to the site to purchase.

Before you go spending a ton of money to acquire new traffic, make sure you are first capitalizing as much as possible on the traffic you already have.
28. Bogdan Klopov
My name is Bogdan Klopov. I have been working as a SEO expert since 2012. I live in Ukraine and enjoy my work 🙂
Repurposing your old content into infographics. Infographic attract attention and could go viral.
29. Himanshu Sharma
Digital Marketing Consultant and Founder
Paid advertising
30. Georgi Todorov
Georgi Todorov is a digital marketer. He recently started his own blog about digital marketing DigitalNovas. His passion is to help beginners to start and grow a successful online business.
I would suggest to focus on the quickest turnaround method to make sales. In most cases PPC work well, or at least you should do re-targeting through Facebook. Of course, it really depends where your target audience spends their time.

Take your time to identify the niche communities and the community leaders. Try to put your product in front of the community members but at the same time be very careful not to appear spammy or salesy. You can be crucified by other members in communities like Reddit.

That's why you need to study carefully the community rules and create a strategy. The best is if you can get some of the leaders to talk about your product instead of you.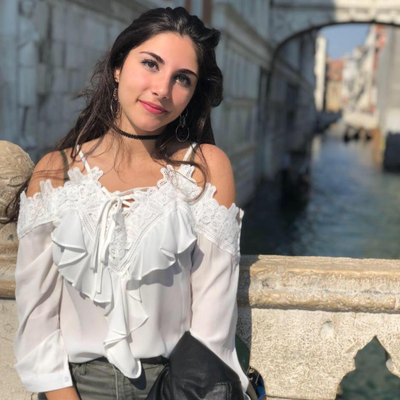 31. Diana Nadim
Diana Nadim is a writer and editor who has a Master degree in Marketing. She combines her passion for writing with her interest in research and creates thought-provoking content in various fields.
If you are only starting out in e-commerce, then you should probably start thinking about your marketing strategy. One of the best choices is social media marketing. Here's how you can use it to promote your e-commerce business.

Social Media Marketing

Social media marketing is the cheapest and one of the most effective types of marketing. It is easy to get started with and doesn't require professional knowledge. In fact, you can manage it entirely by yourself! You can also combine it with influencer marketing for a greater effect.

Final Thoughts

All in all, social media marketing is perfect for e-commerce beginners. Use the tips and tricks in this article to get the most out of your marketing strategy and use social media to its fullest. After all, getting started with your online store has never been easier when there are social media platforms where you can find new customers and grow your audience.
32. Branden Moskwa
eCommerce Professional dedicated to Custom eCommerce Website Development, and host of eCommerce Allstars – The Best eCommerce Podcast.
While the term "Marketing Strategy" may or may not apply in this case, I feel that the term word "Marketing" is becoming more of an all encompassing term which relates as largely to that of onsite conversion methods and customer experience.

While it is becoming ever increasingly more costly to drive traffic, particularly traffic that converts to your website, it becomes even that more important to ensure that the onsite experience is specifically customized to convert your traffic.

I am a big believer that custom eCommerce website development is perhaps the most important aspect of this conversion methodology. You need to ensure that your customers are able to get what they want quickly, and checkout equally as fast.

Customizing the product pages and providing an expedited checkout process will absolutely result in higher sales rates. There is also the long forgotten and under utilized aspect of affiliate marketing, which can be easily integrated into your site in a seamless manner, especially if you approach your entire site from a customized eCommerce development perspective.

Choose your platforms wisely, ensuring you can utilize the benefits of opensource eCommerce while driving traffic through the sales process in an optimal fashion.
33. Ryan BeMiller
Digital experience and ecommerce expert who helps ecommerce store owners launch and grow their businesses.
My recommendation to ecommerce beginners is to focus on one marketing strategy, and master that before moving on to another. There are so many options when it comes to driving traffic to your store. Facebook ads, Google Shopping, influencer marketing, content marketing & SEO to name a few.

And they each have their place. Figure out which one makes the most sense for the product(s) you're trying to sell, and go all-in on that. And once you've determined your marketing channel, learn by doing.

Be willing to risk time and / or money to give it a fair shot. For example, if you try Facebook ads, don't get discouraged after running ads for 3 days and losing $100. That's NORMAL. Spend enough money to get enough data to take informed actions.

Or if you're going the content marketing route… don't write two articles and one guest blog post and expect to end up on top of Google. It takes time. Months usually. But the effort pays off over the long term.

Finally, regardless of which strategy you choose, focus on the customer in everything you do. From choosing quality suppliers and products with fast shipping times, to understanding the audiences you need to target, to creating great content that entertains and informs. It's all about the customer.
34. Nikola Baldikov
I`m a Digital Marketing Manager at Brosix Instant Messenger, specializing in helping companies` success. Besides my passion for digital marketing, I`m an avid fan of football and love to dance.
I'd strongly recommend finding niche influencers who can promote your business. This is one of the easiest ways to begin to build brand awareness, which is absolutely essential in the beginning. Unless potential customers are aware that your business exists, you can't expect much success.

Influencers that people trust and look to for new products and trends are one of the best ways to popularize your business and build awareness. But do have in mind that there are a lot of fake influencers out there which won't bring you any value, so exercise a degree of caution and don't jump at the first possibility.
35. Matt Thorpe
Internet Marketing & E-commerce Consultant with over 18 years experience. Helped 100+ companies to grow their online sales.
Email Marketing – Because it's how you grow your business and create loyalty amongst your customers. It also has a huge ROI compared with social / paid and you own the relationship.
36. Rob Stand
My education is previously held at Birmingham University. Through all of this, I realized i did not want to work full time for the rest of my life. Back in 2012 I started to learn about selling products online and turning a profit.
The best strategy for startup eCommerce companies would be to register for the Google Merchant program and upload a feed to be approved. From here you can create a Google Adwords PPC campaign for people shopping for products. I have found that you can have a higher conversion rate and lower add spend with this initial method.
37. Prasenjit Dutta Chowdhury
Helping small business owners/blogger through content marketing and offering DIY SEO consulting FREE for lifetime. Looking for collaboration? I loves to collaborate. Work with me now!
Prasenjit Dutta Chowdhury, Blogger, SEO Consultant and Founder of @copyproblogger www.copyproblogger.com – Twitter: @copyproblogger.

If you want to know my favorite marketing strategy for e-commerce website so I'd suggest you focus on Content marketing.

There are huge benefits of content marketing for any e-commerce website.

To increase more sales of your e-commerce product, you have to think about long-term planning that gives great success yours. E-commerce business.

You need to find out what is your customer pain point and how that particular product can solve their pain. It's very simple and for that, you need to do lots of research before starting your content marketing strategy.

What is the positive side of content marketing?

Well, you can set up the content strategy for your e-commerce blog and must be targeting a guest post to other popular blogs that relevant to your niche.

You can build a relationship with the blogger
You'll make high-quality backlinks that help SEO ranking
You'll make your brand awareness
You can increase relevant traffic
Google love if you update your website frequently

You can find the list of the influencers in your industry by using tools like BUZZSUMO and FOLLOWERWONK.

But don't always ask the first time you outreach. You need to give or help them first and then you might ask for your guest post.

How you can get a positive response from your industry influencers?

Follow these things –

Do blog comments on their blog post
Appreciate their content through email outreach
Social share their content
Link to their content and let them know.
Find if their website any errors and tell them such as 404 broken link, content gap missing, etc..

After keeping these steps in 2 weeks, you might be able to ask them what you want.

Another pro tip:

For the guest post, you must check their web site's most popular topic that delivers good traffic to their website with "SEMrush SEO tool" and finds a unique angle if that topic that you can ask them for your guest post.
38. Hazel Pan
Copywriter & Content Marketer for SaaS & eCommerce.
My favorite combo that has worked for my e-commerce clients:

1. Social media ads

There's just no bypassing it (at least for now). Most of the people I know and have worked with in the e-commerce space always need social media marketing to get traffic and sales for their stores — especially if they're newer stores who haven't established their brand and fanbase yet.

Running good ads almost always has one of the biggest impacts on their business. From my experience, Instagram ads have been great for generating brand awareness and followers, while Facebook performed better in terms of generating sales within a shorter time frame.

2. Influencer Marketing

Over time, you reach a certain average in the results you can get from your ads, and you need to diversify your strategies a little.

Ads can create the first traction that you need to get going — now you need to solidify your brand in the minds of your target customers — and that's where influencer marketing does really well in.

Rule of thumb is – set aside a budget to spend on both macro and micro-influencers and have them post on synchronized schedules, continuously.

It's important that they don't just post randomly. Set the cadence. The goal is to give the illusion to people that suddenly, your brand is "everywhere."
39. Dennis Moons
Dennis is the founder of Store Growers. He's an ecommerce PPC expert from Belgium and has been running Google Ads campaigns for over 8 years.

His goal is to cut through the BS and provide you with tactics and strategies that will make you more money.
Get your merchandising right!

It's sexy to look for silver bullets and growth hacks, but the effectiveness of your marketing depends for 95% on your products.

Selling products that people want (rather than what you'd like to sell) makes your life easier.

It increases conversion rates, which lowers the cost per sale.

This is essential. Because a lower cost per sale compared to your competitors means that you can afford to do things that they can't.

I work a lot with Google Ads and see this all the time. An ecommerce business that can get customers for less is able to make more revenue from the same marketing budget.

That can be the difference between generating profitable sales from a marketing channel, or not being able to even break-even.
40. Paul Aroloye
Owner of Nairatips, I technology and affiliate blog since 2015.
Building a profitable email list because you have the power to simply send an email and generate more sales than just waiting to get organic sales.
41. Kim Doyal
Kim Doyal, formerly known as, "The WordPress Chick", is an entrepreneur, coach, speaker and co-founder of the physical Content Creators Planner. She has built her lifestyle business using WordPress, podcasting, creating content, and a commitment to "JustShowUP."
Paid traffic + content marketing:

– Focus on providing value and solving problems through content marketing for your target market. You'll build the relationship and trust through content marketing and gather data and sales through paid traffic (although content marketing can drive sales as well).

My biggest recommendation for anyone in e-commerce is to combine these two powerful techniques and test and tweak as you go.

You're going to have to pay for data initially, usually through both time and money. Have patience that even if you're not getting results initially, you're gaining invaluable data that will help you serve your audience and customers.
42. Philip Verghese
Philip Verghese, otherwise known as Ariel, is a multilingual freelance writer, content marketer, social campaigner and blogger who manages different websites in English as well as in Malayalam. He also creates Expert Roundup Posts for his sites as well as others.
The first and foremost thing is to have a clear vision of your target audience. And then move forward with other strategies like to have suitable keywords, titles, description of the product in a clear and easy to understand language. These are vital and basic points to note to rank your eCommerce website in search engines.

Always make it a point to create quality content which explains it well in simple language to understand any layman about your products and resources. As this speaks volume about your products while communicating with your target audience.

Another vital point to note is that promotion. That is to say, though you have a wonderful product and wonderful content unless there is a promoter to promote your products it will not see the light of the day. So make it a point to promote your products and resources through whichever media you can.

It is good to join major social media platforms, like Facebook, LinkedIn, etc and join in their forums and groups and slowly start talking or sharing about it in the platform. In short, this kind of promotion is very essential in the beginning. Later once it establishes you can reduce the frequency of it. But, it is good to do this as often as possible by you and your team members. The point here is "Unless and until you tell about your products who else will do".

Yet another thing you can do is to spend a bit of your investment in spreading word about your products through different high ranking websites by posting reviews and sponsored posts. Of course to get the high benefits always note that you need to shell out a major portion of your investment on such advertisements. This is for sure, a win win strategy.
43. Jitendra Vaswani
Jitendra Vaswani is a digital marketing ninja, international keynote speaker and an influential digital marketer founder of kickass Internet Marketing blog BloggersIdeas.com.

During his more than 6+yrs long expertise in Digital Marketing, Jitendra has been a marketing consultant, trainer, speaker and author of "Inside A Hustler's Brain : In Pursuit of Financial Freedom" which has sold over 20,000 copies, worldwide. He has trained 3000+ digital marketing professionals till date and has been conducting Digital marketing workshops across the globe from 5+ yrs.

His ultimate goal is to help people build businesses through digitization make them realize that dreams do come true if you stay driven. To see his speaking click here.
The first step in setting up an eCommerce site should be creating the original content for it.

Creating high-quality and original content will always attract your customers because it will resonate with them in a way that makes them want to interact with you, buy products from you & trust your brand. Never ever try to copy content big ecommerce giants like Amazon, as I see many medium sized ecommerce brands make these mistakes & it costs them thousands of dollars.

After creating unique content on what channels you will share your content? You need to find target audience on social media, make sure you leverage social media channels very well, for ecommerce Instagram & Facebook works very well. I have seen my ecommerce buddies also use TikTok & Snapchat ads to sell their products.

Make sure your website easy-to-use Your e-commerce website should be easy to navigate and all the products that you are selling on your ecommerce site should be easily accessible to your buyer. Don't make hard for your buyer to find their desired product, many ecommerce sites I see online still not mobile friendly, as more than 80% customers buy online through smartphones.

Invest in SEO and Retargeting, these are the best & long term strategy for any ecommerce brand like investing in SEO as this will be solid strategy for their brand. Make sure you follow all Google guidelines & make your website easy to use for visitors. Target buying intent keywords on SERP and optimize your content well for them, I have learned lot of strategies from digital marketing legend Neil Patel.
44. Norbert Strappler
Founder & CEO at DragDropr and SyncSpider.
Content marketing equipped with SEO is one of the best marketing strategies you could implement for your eCommerce business. If you provide great content, this could serve as a magnet that attracts your target audience and brings traffic. Blog posts are an awesome example of this, and they could be a way for you to educate your visitors. This is in regards to your brand and what you offer.

In terms of SEO, this is what helps your content to actually rank on Google. That way, people will be much more likely to find it. Because of this, you need to make a list of all the keywords that are relevant to your brand. From there, start using them as part of your content so that your website ranks organically on search engines. And remember to take advantage of opportunities for backlinks.

As a bonus tip, keep in mind that visuals play a big role as well. So, in addition to your written content, you could also implement videos, infographics, images, and other similar aesthetic elements. When you put it all together, this will give your audience tons of value which is amazing.
45. Isaac Bullen
Asia Pacific Director at 3WhiteHats
More of an SEO tactic than an entire strategy. E-commerce sites can be large and this can cause issues when it comes to getting all your categories and products indexed.

Ensure your site is easy to navigate for search engines by utilising and submitting XML sitemaps, strong internal linking with breadcrumbs and interlinking of relevant pages, blog posts, categories etc. Render where possible in plain HTML and CSS. And use noindex meta tags as well as robots.txt to restrict access to non-relevant pages or duplicates i.e printer friendly pages or quick preview pages for example.

Getting the technical stuff SEO friendly will ensure the best chance of ranking well and driving revenue from organic search.
46. Russell Lobo
Russell Lobo is a full-time online entrepreneur who specializes in driving traffic to eCOmmerce and Affiliate sites via content marketing solutions.
The best way for an eCommerce beginner to get free traffic is by Content Marketing. Write on topics that can go viral and are related to the products you sell. That way you get relevant traffic which you can direct to your products and make sales.
47. George Hartley
George co-founded SmartrMail, an easy-to-use email app for Shopify, BigCommerce, WooCommerce and Neto that makes email marketing quick and easy for busy merchants. He's passionate about UX and UI as well as helping merchants realize their goals through excellent marketing and branding of their stores.
When you first launch your ecommerce store, one of the most common pieces of advice you'll receive is to start collecting email addresses straight away. And rightly so, email marketing is the most effectively digital marketing channel. Where most people new to ecommerce fall short is in not taking full advantage of their email list. You can do so much more with email lists than just send emails. For instance using them to create hyper-targeted ads on platforms such as Facebook and Instagram with their 'custom audiences' feature. This ensures you have full control over who sees your ads. All you have to do is upload a csv file of your email list, or if you're using a good email app you'll be able to sync the list automatically. You can then combine this with email segmentation for even better results. As a quick example, when customers go cold and aren't opening your emails anymore, you can attempt to win them back by running ads with your win-back offer exclusively to them. That way you increase the chances they'll see your offer and come back to make a purchase. So now you have more reason not to put off email marketing any longer! Just be sure to only use people's email address for targeting purposes if they've actively opted-in and you've been upfront about how you'll use their data though.
48. Aleksandar Stanisic
Aleksandar is a SaaS growth specialist and veteran marketer. As a COO of SyncSpider & DragDropr apps, he is concerned with long-term company's strategies and business goals, and implementing daily operations.
Unless you are a genius, or if you are not selling youth serum, you'll probably need some time to have a successful eCommerce business. And your first idea might not be the right one! In this era, for any new business ( especially eCommerce) there is a great way to validate your idea. And not just to validate.. It can give you the first profits and even become your primary method of Sales/Marketing. Yep, it's social media. Facebook, Instagram… they have are the great tools to market your products to specific groups, validate your idea and YES make those sales. Once you have your perfect product, you learn who is buying them, then, of course, you should spread and think of Content marketing, Retargeting, creating Landing pages etc.